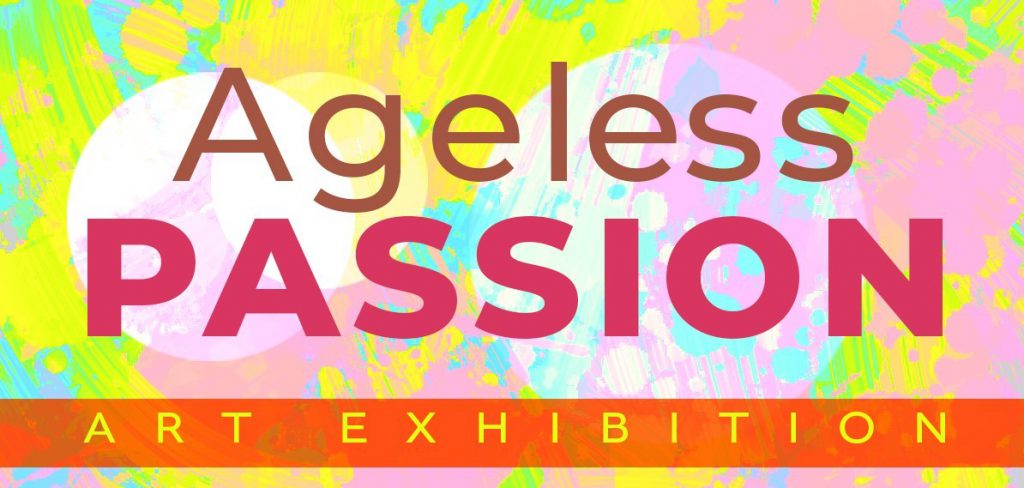 ---
Donna Finch Adams – Yram #24
Denison has been my home for the past 15 years. I love the downtown area and live in a wonderful old building on Main Street. After moving to Denison and thinking that I had retired, I spent five years enjoying the variety and energy of students while I taught Fine Art at Grayson College.
Currently, it is my pleasure to teach Drawing, Color Theory and four painting sections at Southeastern Oklahoma in Durant.
I hold a Bachelor of Fine Art in painting and a minor in printmaking, a Master of Fine Arts in painting with minors in ceramics, drawing and design and a Doctorate in Higher Education with emphasis in painting, physics and psychology. My past teaching experience encompasses everything from Junior College through Master programs.
I have maintained a professional artist's resume showing my own work since I began my educational process through the present day.
Each summer (except the Covid ones) I have spent studying and teaching art in Europe bringing back the excitement of my experiences and discoveries to share with my students.
---
TINACHA (Tina Church Alvarez) – Gentle Giant
Tina received her first camera from her Dad when she was 10 years old …. and has been fascinated with imagery ever since. So photography has been a primary passion for the last 15 years. A tireless traveler, (Hawaii, New Zealand, Europe, Iceland, and most of America and Canada), she has won many awards with her unique images.
Loving color and surprising results, Tina also plays with paints and creates amazing Raku pottery. Having worked in Alaska for 4 summers, images of glacial melt, blue ice, magnificent mountains, and wild seas
often emerge in my art.
Participating in many art shows and juried competitions, she has exhibited at the Craft Guild of Dallas, Dallas Arboretum, Irving Arts Center, Creative Art Studio (Denton), MCL Grand Gallery (Lewisville), Tower Gallery (Grapevine), Louisiana State University Museum Shop and many area restaurants, libraries, and venues.
Tina is an active member of VAL (Lewisville), GAP (Grapevine), Craft Guild of Dallas, VAGF (Frisco), and IAA (Irving).
"I love color, natural light, and intuitive painting. Many of my creations are titled, but I invite the viewer to use your imagination and allow the art to speak to you …. and your personal title will emerge … "
---
Ruda Anderson – Moon Dreams
Ruda Anderson is a Dallas artist with a Bachelor's Degree in Painting and Photography from the University of Texas at Arlington.
Ruda Anderson's paintings are collages using acrylic paint and fabric either on board or canvas. Portions of fabric are cut out then reconstructed then combined on canvas with acrylic paint. The artist also uses hand dyed fabric in the paintings.
"I follow the colors and the motion of a particular piece of fabric and recreate that feeling with the paint application on the canvas. The fabric pieces and paint are then joined creating a complete new design tension and balance, yet still in conversation with the original fabric. It becomes a little like fitting together the pieces of a puzzle." "The process is often reversed with the fabric following the flow of the paint."
---
Rita Barnard – Clean Air
I have loved art since my conception. There has always been an unseen hand pulling me or pushing me to express myself visually. I have always had a very strong need to use my hands and body to create, whether it was wielding a paintbrush or swinging a hammer.
I have had many extreme experiences that have shaped me as a person, with a need to convey certain ideas, points of view or lessons I have learned. I have learned I can change an object's meaning or usefulness by incorporating it with other objects or words. I like the idea of recycling, and "improving" things. I am bothered by the waste and temporary nature of our culture. I am bothered by the cavalier way we treat living things. I am bothered by our need of comfort and luxury at the cost of others. I am bothered by the increasing lack of personal freedoms in our country, I am bothered by the unceremonious way our government favors the rich before the needs of the common man. I am bothered by crude, unethical, hateful behavior that is emerging in our population. I am bothered by our lack of empathy for those who suffer. Creating art that addresses these issues is my way of voicing my concerns.
Recently I have come to realize that experience and ideology – in partnership with my craft – can create very powerful expressions. Whether exploring visions that come to me in dreams, or depicting juxtaposing ideals, I have a need to honor those dreams or realizations visually. My journey through life has changed my art to tell a more meaningful story, and my art has changed my journey into a more meaningful life.
---
Sue Benner – Remains 1: Hers
Medium: Quilt: collaged fabric, silk, dye on silk, canvas, muslin, thread.
Materials: Some overdyed recycled clothing, found fabrics (recycled deconstructed silk clothing parts) recycled sari fabrics, thread, embroidery floss, cotton canvas, cotton muslin backing fabric.
Techniques: Machine appliqued, machine quilted, hand embroidered, collaged
Description: Art quilt: collaged, wrinkled, bunched up silk clothing parts and sari fabric on canvas, some overdyed, recycled and deconstructed silk clothing parts.
Fabric remains, collaged wrinkled bunched up deconstructed women's clothing on canvas. Like giant globs of vibrant left over paint, fabric remains call to me, "Look at me. Use me. I'm important. I'm not done yet." The top layer is made of commercially available, recycled sari strips in an idea that East and West women merge. …(that sparked the idea of the merging of eastern and western cultures of women).
---
Elizabeth Bentley – One by Seven
Working with clay is a meditative as well as creative process for me. I love the feel of clay in my hands. Whether a smooth porcelain or a gritty stoneware, it gives me a sense of calm in a world filled with angst.
I begin a piece with a rough idea and fill in details as the piece develops. Days when the work goes as planned are fantastic! Other times, it seems the clay has a mind of its own. That's when I stop and ask, "what if … ?" and begin to experiment. Many times, these impromptu pieces turn out better than the original concept. And, if they don't, clay can always be sprayed with water, scrunched into a wet ball and used for another project.
My inspiration comes mainly from the natural world and mystical legends. Rather than duplicating them in a realistic way, I capture the feelings that they invoke. This gives my work a less formal, more spontaneous, quality.
---
David Blow – Spirit Lives
I am photographer/printmaker and Professor Emeritus of Art at the University of North Texas. I have been engaged as a printmaker for forty years and exhibited my work in numerous national and international exhibitions including 2020 "Natures Vibrations" a one person exhibition at All Souls Unitarian Church, 2952 S. Peoria Ave.,Tulsa, OK. I recently received a best of show award in the "Call of the Wild" international exhibition Southern California Open Regional Exhibitions 2021, and I received 1st place award in the Plano 125 exhibition. My work has currently been accepted into the 2021 Biennial: Origins in Geometry exhibition at the THE MUSEUM OF GEOMETRIC AND MADI ART, Dallas TX. my work is also included in the "Time and Again" Traveling exhibition 2021-2023.

I am currently focusing on nature as a source of inspiration and enlightenment. In my piece, "Spirit Lives," I am showing the vibrations of the swallowtail among the violet flowers, reflecting its gold and sovereign beauty. The palette I use is from nature's own beauty found in the images I have taken. I use graphic squares to represent the vibrations seen in the images. Inspired by the metamorphasis in nature and its beauty, related to, Corinthians 5:17: "So whoever is in Christ is a new creation: the old things have passed away; behold, new things have come."
---
Lynne Buchanan – Lunar Journey
I am an abstract artist and my quest is to find the right balance between intuitive mark making and a structure to hold the marks together and avoid chaos.
My artwork is created with many layers and marks. I do believe in structure as an important factor in all art. I like to start my paintings with a red underpainting then draw from nature. I keep branches in my studio which I use for shapes and starting compositions. I find inspiration in the variety of natural forms and plants. As I start making marks on the canvas, a visual dialogue begins to devlop. I love to scrape away paint, make lots of layers and ultimately find a resolution using nature inspired lines. My favorite tools are my fingers.
What does my art mean?
I used to paint barns, cactus and old buildings since they represent memories from my childhood visits to rural Kansas and New Mexico. In my journey back to abstraction, I draw especiaslly on memories of New Mexico landscapes. Whether real or imagined, there is a secure and peaceful feeling when I paint these memories.

My paintings evolve and change yet my roots in painting started many years ago in college when painted abstractly and studied De Kooning and Diebenkorn. I am still studying these 2 artists and painting abstract art.
---
Diana Chase – Om
The medium of glass has a spiritual significance for me. Light enlivens glass the way Spirit enlivens us. I have long been enchanted with this material that is so versatile and changeable. "Om" is a cast glass piece that has a huge sunflower blossom as it's back. The shape of the small seeds add to the texture and way light is refracted.
Om is a quiet reflection of universal peace.
---
Barbara Elam – Girl Friends
I have been print making since the late 1970's. My images are derived from life as I experience it, exploring the relationship between society and culture. My work is generally in series with images that interact or that stand alone. I am submitting work from an evolution of my art over the last 30 years.
---
Sharon Ellis – Ghisolabella Waits to do the Will of the Marquis
My purpose is to create a collection of bodies, pinned to the wall, bone, muscle and sinew. Skinscapes, worn and bearing the scars of their history.
The building up of marks mirrors the accumulation of cells, the layering of time.
I want to take the viewer's eyes on a journey around the form-touching without touching, pulling the past into the present, stopping time.
---
Gale Gibbs – Recalling Ice Cream Suppers
I consider myself a contemporary storyteller. My dad is gone now but he loved a good story and of course it worked its way into my own art. I think of stories as operas, comedies, two to three act plays and fairy tales.

I work from photos I take and draw from, and free thinking. My stories develop as I go along so often, I don't know where they will end up. I reflect things I see in society or dream would come true. I use ordinary abstract animals, like fish, and turtles to show direction and movement. I love the symbol of chairs because of the variety of meanings they can imply. Often, I show them turned over or with holes in the upholstery and all of that has a meaning to me. Each story takes a life of its own combining visual and free thought. I use abstract characters to speak with a voice that is their own. I scribble, use words occasionally, and anything that comes into my mind as the drawing or painting begins its own journey.
I love the to draw and to paint. I am an older artist and the satisfaction of the simple act of making art for the last thirty years has been everything I hoped it would be.
I have loved cave painting, abstract expressionism, Degas, Kahlo, The Garden of Earthly Delight, Peter Bruegel, the elder, Kathe Kollwitz, Max Beckmann, Vincent Van Gogh, and Susan Rothenberg.
---
Jose Angel Hernandez – Frida II
I was born in Puerto Rico in the mid-fifties and raised in the Northeast. I graduated from high school in 1974. Years later, 1990, I went back to school and obtained a bachelor's degree in Business Administration and made a career working in the automotive industry.

My journey as an artist started when the world was counting down the last few days of the 20th century in anticipation of Y2K (Year 2000). I reflected on his life at the time and realized I needed to satisfy an inner desire that was asleep and unnoticed inside of me: become an artist. Twenty years have passed since that awakening and after several detours, the purpose of my journey as an artist became clear in the year 2014: To create art that is meaningful, interactive, playful, and evokes conversation. The new focus resulted in the addition of found, recycled, or purchased objects to the flat surface of my paintings and the use of vibrant colors.

The use of three-dimensional objects has allowed me to explore and expand my body of work to include abstract portraits, animals in a zoomorphic style and conceptual art. Creating 3D Mixed Media art has helped me satisfy that inner desire that started at the end of 1999.

I feel I have been blessed by the Art Gods allowing him to win numerous art awards, acceptance in group shows, solo exhibitions, and art festivals. Although I am a self-taught artist, I facilitate art workshops and art talks.

Website: wordsandcolors.net, Email: contactjoseangel@gmail.com, Cellphone: 562-387-3841
About the art: Frida II (3D Mixed Media on a 24" x 24" Wooden Board)
I have always been a fan of Frida Kahlo for her dedication and talent to manifest herself through her art. Frida II is an abstract portrait of Frida with one of her quotes. "Pies para que los quiero si tengo alas para volar." Translated to English, "Feet for what do I need you if I have wings to fly." My composition is representative of the quote. I use metal U-nail to represent wings and a railroad spike to show her strength and determination.
---
Jonathan Hill – Solitudinem 20
SOLITUDINEM, Latin for being alone. I have always been fascinated with wide open spaces. I love the distant horizon capped by a wild sky, a straight road with a line of poles dwindling to a distant point, rolling fields slammed up against the base of a faraway mountain, a single dwelling dwarfed by immense surroundings.
My latest series of watercolor paintings deals with those lonely places. Empty spaces, sometimes with vacant cities on the horizon, appear out of the contrast between heavy pigment and ephemeral washes suggesting time and places left Behind.
With global warming rushing the possible demise of our civilization, I wonder what will be left behind when we are all gone. Will there still be beauty in the world if there are no eyes to see?
---
Bill Holmberg – Lyric 26
My sculpture is about relationships, as Carlo Rovelli explained in his book about quantum gravity, " .. reality … is more subtle than the simplistic materialism of particles in space. A reality made up of relationships rather than objects."
In exploring relationships my sculpture conforms to five elements, guidelines for the construction of the work.
Feels like jazz

Just as jazz, in fact, all music, relies on both notes and the silence between notes, my sculpture uses both objects and the space between the objects. The space between sculptural elements, the negative space, is as important as the steel pieces themselves.

Circular logic

My sculpture is composed of curved and circular elements that are arranged according to a visual logic. The resulting sculpture is the result of the search for this logic.

"What you see is what you see"

This statement by the artist Frank Stella means, to me, the viewer must look at the arrangement of sculptural elements and negative spaces without looking for meaning or metaphor.

Steel

My sculpture is made of steel, a strong, changeable and easily assembled medium.

The joy of a good solution

I make work that expresses joy by being the right combination of shapes, interactions and colors.
---
Terry Holmberg – Mama's Cream Pitcher
Being an artist has been a goal since I was a child, but in my family, that was not a practical choice for a career. I have an BA and MA in literature, but over the years I took many credit classes in art. Drawing and painting are my favorite mediums.
However, though I draw frequently, I did not paint often because I use oil paint. It was such a long process to set up and clean. Recently I took a painting class online, and the Instructors encouraged us to paint small and daily. By small, they meant a 6×6 canvas. Now I freeze my leftover paints, use disposable palette sheets for mixing, and Murphy's oil soap for cleaning my brushes. Painting daily is now possible.
Finally, the most wonderful thing about drawing and painting is the work draws me in; I am not conscious of time passing as drawing and painting require so much problem solving I have to be present to succeed. The experience is always joyful.
---
Sherry Houpt – Stephen and His Weissenborn
"Stephen and His Weissenborn" is a tribute to my husband, Stephen Houpt. In the watercolor painting he is practicing with his instrument, an acoustic lap steel guitar, in the familiar setting of a light filled breezeway in our house. He spends many hours playing this beautiful guitar. I sketched him and took photos to use as a basis for the painting.
After I did a detailed drawing on Arches 140 lb. cold press watercolor paper, I laid out my palette of Daniel Smith and Winsor and Newton paints. I used a limited palette to create a sense of harmony. My favorite watercolor bushes are Isa bey and Robert Simmons. I did not mask any of the whites in the painting, instead, worked carefully to reserve the whites.
I enjoy painting in different media. Depending on my subject and intention I may choose watercolor, oil, acrylics or mixed media for a work of art. One of the things I love about watercolor is that it satisfies my desire to draw yet gives me an opportunity to use different painting techniques and experience the flow of pigment suspended in water. I like the layering and transparency of the paint which offers the option of hard and soft edges and other contrasts in a composition.
---
Ann Huey – Two Crows with Purple Berries
I am proud to be from a place where so much talent has sprouted from oil and rice fields and drainage ditches-Beaumont, Texas-a shady, stinky corner of the state that shares a tendency to mildew with its close neighbor, Louisiana. Naturally, I have made idols out of the likes of big time artists John Alexander, Paul Manes, Robert Rauschenberg (Port Arthur), photographer Keith Carter, writer Mary Karr (Groves), dead singer Janis Joplin (Port Arthur), and a terrific wealth of other-worldly-gifted, interesting characters not famous, but just as unbalanced.
---
Robyn Jorde – Not Everything is as it Appears
Not Everything is as it Appears is one of a series of paintings that depict commercial and residential landscapes and the way unnatural geometric forms are imposed on the organic patterns of plant life. Presenting these common pruning practices in paintings calls attention to how strange the convention is and can make the viewer wonder why we do the things we do. Because of the mysterious feeling of the images, their titles are taken from narrative portions of The Twilight Zone.
---
Joy Kees – Stepping Out
I like to explore the concepts of transitions and transformations while using a variety of processes and materials in my sculpting. These transitions can be in physical time and space, or transitions in attitudes and beliefs.
Sometimes my subjects are caught in a liminal space – at the threshold of what was and what could be. Other times they have taken that bold first step .. as in my work here, Stepping Out.
Is she stepping out in a new direction or adventure?
Or finally stepping out of a bad situation?
Stepping out of her comfort zone?
Stepping out into her authentic self?
Possibly stepping out on a limb?
Or perhaps simply stepping out to a great day!
The choice is ours to make.
---
John Koch – Bounce 2
Boating at Lake Powell Dam I noticed some partially exposed caves well below the lake water mark levels. Years of drought has exposed many of these caves. Since it was starting to snow I entered one of the larger caves. I shut the motor off and drifted to a sandbar where I made camp. From the fire's flicker I noticed on the wall hand prints, animal and human shapes, steps and infinity symbols. Some were overlapping. As I looked up I noticed a large arch shape on the ceiling. It was probably fifteen feet long. Maybe it was a hunter's bow or a mountain range where the animals roam? The next morning the entrance to the cave was a waterfall from the above melting snow. The lake water was beginning to rise and fill the cave. As my boat putted out and through the waterfall I turned to look back at the sun's rays striking the waterfall. There was a rainbow arched over the entrance to the cave. It looked about fifteen feet long….
---
Susan Lecky – Summer Frolic
I am intrigued with the random and fixed patterning found in nature and how the intrusion of humanmade forms interacts with these patterns.
I have personalized the natural forms in these paintings so that they hint at something real, but are not. The geometric divisions become architectonic forces that push back and then forward on or amongst the patterned surface of the canvas.
These paintings are the result of this continuing investigation- everything is here, one can only see so much, what do we see, what do we feel?
---
Beth Pearson Lund – Guardian
This piece is one of several that I have made using found objects. Weathered wood, rusty iron, and old hardware speak their own unique language. I have tried to use these discarded materials to create my own personal metaphors concerning complex human emotions. My work tends to be somewhat autobiographical and draws on both the natural and symbolic traditions of art. In either case, I am after an emotional response from the viewer.
---
Jackie MacLelland – Fleur
Not long after I moved into my new home (a metal building), I noticed that hummingbirds were entering the warehouse by one of the high overhead doors, and that although both overhead doors were open, providing points of light, the birds could not seem to find their way out. They either could not see the doors or they ignored them, being conditioned to stay high up in the ceiling. I tried desperately to save them, but nothing worked. The birds simply could not see the doors in front of them. After two had beaten themselves to death on the high ceiling, I finally found a way to save them.

The experience with the birds, however, made me think of Bede and gave me pause to think: What if we were like those birds? What if there was a way out, out into the "Great Unknown" that we simply could not see because we were so handicapped by our cultural vision that we would not even look at another possibility when it was right before us? Since that epiphany, I have been searching for that simple, obvious passageway, looking for a way to re-vision the world for myself and for others, a way to the light, and a way to see what's right before us. Seeing, looking, thinking, exploring the natural wonders around us, which I believe holds the key and is the impulse for this work, which is a monotype transfer onto plexiglass. By using LEDS, I have hoped to give it that otherworldly glow that I hope to find.
---
Roberta Masciarelli – A Tale of Two Houses
There is no time and we have to find solutions for the environmental pollution that we created due to our current lifestyles. One may ask – What does Art have to do with it? Everything.
Art stimulates our Imagination, creates hope and ultimately shows us how to view a problem differently- the upside down, reverse order or backwards.
This, in turn, stimulates alternatives to move forward beyond the current situation that we find ourselves in.
We need to expand our boundaries and create solutions. Just surviving with the status quo is really easy but unfortunately, not sufficient.
The use of the found objects and electronic waste in my creations is to find other uses, other solutions that may help to solve a problem —the discarded, the trash, the landfills that are polluting our Planet.
My message, as an artist, is to stimulate the young generation to think outside the box.
Because the box is already burning.
---
Mick McGill – Mondrian on a Stick
Dr. Michael E. ( Mick ) McGill has worked as a tiki carver, a Christmas tree farmer, a tuna cook, a Disneyland ride operator, a gardener, a city planner, a NASA Fellow, a prison sensitivity trainer, a university professor, a management consultant, a best-selling author, a TV talk show raconteur, a vintage bicycle entrepreneur, and a Fortune 500 business executive. Whatever his vocation at the time, over the years his ardent avocation has always been art–appreciation, acquisition, and creation.
Influenced by his mother's creativity and his father's wry humor, Mick was drawn to the work of Theodore Geisel, James Thurber, Jules Feiffer, and Shel Silverstein from a very early age. He's still drawn to these artists, whose work provides opportunities for adults and children to connect on the creative mental playground that art can be.
Mick's own provocative and playful multimedia constructions invite viewers of every age to participate in an engaging and entertaining collaboration. "My aim is to evoke a knowing smile and a shared recognition. I like what Nicholas Ronkes has written about smiles & laughter in the gallery: '[They] are signs of successful collaborations; they denote an admiration for the clever witticism of the artist and at the same time satisfaction with one's own cleverness in seeing the joke.' "
Mick's pieces have long been sought after by family and friends and are displayed in homes, offices, and businesses around the country. Now retired & in his studio full-time, Mick's work is available to a larger audience.
---
Lin Medlin – High Country October
My landscapes are emphatically devoid of any humans, and pervaded by a contemplative stillness. But where have all the people gone? Are they coming back? And what are we to make of the quietude?
Painting of landscapes can be both an expression of philosophical concepts and a reflection of the inner state of the artist. These works make an argument about the nature of today's world and our present reality. We live, for the most part, in places filled with clamoring humanity, ever rushing forward. One way to comment on this reality is to conjure on canvas worlds wherein the opposite reigns: an absence of fellow humans, an insistent stillness. In these paintings movement has been caught in a particular instant. Yet paradoxically, the same paintings communicate the flow of natural processes such as the movement of clouds and wind over water, and in place of humans, vibrant spirits of saturated color haunt these vistas, giving them both motion and a harmonious beauty.
The element of frozen time in these paintings seeks to imply a paused narration. We are shown the kind of enthralling places many human souls long for, and we can tell something has been happening there, and we feel more will happen.
Even if viewers do not consciously absorb the full intended message at a conscious level, I hope that through presenting the striking color relationships of these scenes I will communicate at some level a sense of the desirability of a better relationship between humans and the natural world, one allowing for a contemplation and fuller realization of nature's beauty and the place of humanity in it.
---
David Newman – Observing Change
Consciousness is never empty, but always already filled with things in their appearing. I am concerned with the phenomenology of vision and representation, with the mediation of perception, with how visual representations function, with the means of making meaning in the representations of things and the relationships between things, especially in those visual representations which are works on paper: photography and its digital extensions, printmaking, and drawing. The motifs employed are the basis of tropes of one's situation in the lifeworld.
---
Marjorie Nichols – Bouquet
Hi, I'm Marjorie Nichols. I have explored a variety of artistic media, but 15 years ago I came back to an early love-clay! My parents were both artists, and our home was filled with objects made by hand. We sat in chairs that had been made by my father, at the table crafted by his hands. These cherished things taught me to view a plate or tumbler with respect for the time and consideration invested in its making. I wanted my work to reflect that same thoughtfulness and inform the user through shape how to hold, use, and find comfort in the vessel.
For the last 40 years I have made my living in the field of psychology, working with people as they struggle to reshape or remold their lives, to transform themselves. And I'm creating a similar process with clay. From a mound of mud I fashion a mug, a plate, a bowl. I want my vessels to bring just a bit more beauty to the day, to the time spent drinking coffee, eating meals, or enjoying flowers. The pieces I create translate my love for the hand-made to utilitarian objects that charm our daily lives.
Lately, my work has expanded to sculpture. I wanted to reflect the beauty that I was seeing in my garden in my ceramic work. In the last two years, with so much pain and suffering, it was my intention to recreate some of the small beauties around me. It's my hope in this piece, "Bouquet': that we can be reminded of simple pleasures around us all and pay attention.
---
Jill Nonnemacher – Golden Lady
Art is to be touched. Art is to feel. Art is to evoke emotion. Art is to transcend.
My work is autobiographical, rooted in personal history. What drives my process is the internal primal emotions held deep within my soul.
In my creations I strive to depict spirit, energy, passion, and the visual flexibility of depth. My process is one that evolves intuitively, as the dance between form, texture and material interact through continuous action. As a former psychotherapist, I understand the effects my psyche has on my process. I am continually probing psychological feelings hidden deep within my subconscious and ways to express these emotions, using art as a vehicle for transformation.
In this current series of work I explore very emotionally charged feelings, vulnerability, issues of tension, trauma, and angst felt throughout this unsettling and fearful Covid times. As we have all fought for our well-being and overall understanding of what was happening around us, these emotions direct my hands through the clay, creating organic forms, gesture, texture, movement, undulations, and depth, as a very cathartic experience.
I exhibit my art in solo and group shows, galleries and museums around the country. I invite my viewers to touch the work, to directly interact with each individual piece, and to experience their own personal dialogue.
---
Sherry Owens – Reaching for the Clouds
Remnants of personal stories, visions and observations in nature are the driving forces in my work. I believe what we see and do in our daily lives leaves a mark on our planet. It is the direct impact of human activities on the natural world which is often visualized in my artistic practice. I create connections with nature using collected trees-crepe myrtles found along the side of the road. Each stick is hand-carved and cut to fit, then laid in place and secured with a small myrtle peg. The work is labor intensive and the importance of detail and evidence of my hand in the work takes precedence in my interaction with materials.
---
Guinn Powell – Panola County
My paintings explore a range of topics from an honest and thoughtful perspective. A native of Terrell, Texas, I am a graduate of Southern Methodist University with a BFA in graphic design. My paintings are characterized by cultural themes and observations through an African American perspective for whom recognition and a conceptual approach play an important role. My art reveals an opportunity to explore life through the eyes of my east Texas ancestors. The focus is on the multi-layered nature of art, aiming to depict the complications of life through a combination of color and symbolism. Inspiration and ideas surface as each piece is developed and simultaneously become an extension of my heritage, as well as a reflection of the challenges we still face as a culture.
Visit my website, guinnpowell.com to see additional pieces.
---
Gerda Reed – Katrina: The Day the Lights Went Out
Retired, after a long career in banking, my dream came true. I finally found time to study clay and watercolor. It is never to late to follow your dream. At the age of eighty, my career as an artist has just begun.
Many of my teachers challenged me to tell my life experiences with clay. It took years to get out of my box, but finally I arrived to let go of norms. "Katrina" as well as several other works brought me to where I wanted to go and grow!

Katrina: The Day the Lights Went Out
After six weeks of dirty water, things emerged from the flood not seen before. A shack sitting on a tree and a little uniform shirt on a branch, seemingly untouched. It was an image I will never forget!
---
John Reed – Jar 19
My work marries clay, form, texture, pattern, color, and surface with the creative dance of the fire.
Encouraged to "find my own voice," I have discovered that my "voice" is one of exploration, the "what if' where change is the only constant and mistakes are the forerunners of success. It is my desire to provide others with a touch of the same pleasure as I get from creating simple but elegant works of art.
---
Ellen Soderquist – Rapt Cocoon 1
Since 1978, I have explored a conceptual itinerary that spans the gamut of human emotions and relationships which has led me to examine contemporary attitudes about the figure as well as those of other cultures throughout the history of art. I want my figures to serve as means to understanding our humanity and I strive to create an individual and a narrative that is present for the viewer.
Initially, imagery for the Rapt Cocoon series was influenced by Egon Schiele's drawings of himself, wrapped in his prison cell blankets, while serving a sentence for pornography in the village of Neulengbach in 1912. As the studies for this series progressed, I realized that the figure's drapery had become less like drapery and more like a cocoon, offering protection and isolation. For Rapt Cocoon 1, I worked with liquid graphite on a large sheet of white Yupo which allowed me to work the drapery with a more gestural drawing technique. After liberally applying liquid graphite onto the gesture of the figure, I could pick up one side of the Yupo and let the fluid roll one direction and then pick up another side and let it roll in another direction. I left the work lying flat with the fluid media continuing to move for 3 weeks until it finally dried. Then, the face, hand and foot were drawn with carbon pencil. 
---
Rosalinda Trevino Stone – Quercus Virginiana
My engagement with art has been with me since my childhood. I still remember drawing and painting a chicken in kindergarten. Art is my means of expressing the experience of life in the natural world and the beauty of the human heart in all its aspirations, nobleness and shortcomings. I am drawn to strong colors as a way of communicating my passion for life.
---
Gisela-Heidi Strunck – Kite Memories
Looking and learning, especially while traveling, have always influenced me in the conception of my sculptures. My works connect me with places, events or encounters. some relate to the past, some to the present, and some involve ideals for the future. The energies I spend to conceive and build my sculptures fulfill inner needs and give me joy (and hardships) and tranquility.
Starting in 1994, many of my sculptures have been inspired by my travels to India. most of their shapes were taken from architectural and ornamental elements that I saw there.
Often, I repeat identical forms and symmetrical configurations. simple forms like spheres, cubes or triangles connect the work to many cultures that have influenced me in the past.
Because of brain surgery in 2003, I lost my eyesight as well as my sense of smell and taste. My life and my art had to change substantially. Fortunately I can rely on my husband for assistance.
In my sculptures stronger contrasts and the tactile qualities of materials such as copper, metallic floss, and various woods have become more important. The search for a path through my life provided the theme for my sculptures since that time. recently I have begun to use kite-inspired images as my metaphors.
I think of my works as spiritual. I hope that through their rich materials and colors and
through their careful finish I am conveying my love of art.
---
Juergen Strunck – CCK-7
Works of art (can) offer insights – in who we are.
Works of art (can) elevate the spirit – yours and mine.
Works of art (can) reveal truths – for which we have no words.
Works of art (can) change minds – and hearts.
Works of art (can) define beauty – and establish it for us.
Works of art (can) take you out of your world – and make you find yours.,
Works of art ( can) give order – and defy chaos.
Works of art ( can) make your life sing.
—I hope that my best efforts will be considered works of art.
---
Terri Thoman – AIR
My intention, with The Stratum Project, is to hint at the horror intertwined in the awe of our existence, and capture a sense of the forces that control this world.
THE STRATUM PROJECT, a visual diary, investigating three basic components of our planet; AIR, EARTH, and WATER This is an exploration of the elements that are the layers of our existence. The images of "AIR", attempt to capture the essence of momentary shifts as atmospheric gestures. "EARTH", patterns and textures of the eons that slowly force change. "WATER", existing in Air and Earth, affected by each as well as having influence over both.
My passion for the Relief Print, specifically the woodcut, seems to be the perfect medium to convey these images of our natural world. The force and finesse of the tools, imposing their marks on the surface of the wood, creating change, much like nature affects our physical environment. The layering the colors to create an original print connects me to the layers of light and mass shifting our planet.
The Prints I manifest, reflect the the world I choose to exist in, and in each, I strive for simple sustainability. Through the daily tasks of gardening, walking the dog, composting, or the many other chores in the routine of life, I am aware of the migrating elements that are constantly recreating the path. I watch the sun rise, witnessing the phenomenon of nature's effect. There is rejoicing in observing a sprout breaking ground, pushing upward, reaching for the same light that bathes my mind. Some would snap a picture to remember the moment, but I choose to express each sensation through the carving of wood, and layering ink onto paper, attempting to recreate the awe of that moment. I have discovered that there is so much more to the drama of the bursting energy that begins each day. There is an effect far removed from the initial break of dawn, and I remind my self to turn around and witness the other side of the view. Through the process of printmaking, I can relate an experience of the sensation that each fleeting moment created for me.
It was 2018 when I made the decision to plant a printmaking studio in the middle of a paper shop. Paper Arts, a brick and mortar shop, began in 1983 as a resource for regional artists; now in need of a new direction. Dallas Artisan Fine Print Studio is a gateway, allowing artists, young and old to explore and grow their understanding of these ancient techniques.
As my artistic career flows, and my work reflects the changes in and around me, so also do my actions in my community flow and have effect. I can watch my sun set, knowing that I have planted a seed that may have a positive affect, helping someone else to find their path.
---
Jeanne Sturdevant – Swirling Emotions
My art is both personal and universal.
It springs from my life
and my consciousness of other lives.
I want my work to touch people at their core
where words don't exist
and resonate with their memories and dreams.
---
Silvia Thornton – Along the Coast
My imagery comes from the fascination or excitement with a person, place, or object and, frequently, a new
material with which to work. It is the influence that drives my impulse to create. My challenge is to translate this emotional attachment into a body of work. This process allows me to learn about myself and how I fit within the web of existence. It is a process I have come to trust.
---
Cecilia Thurman – Illusion
I take my guidance from nature, and hope to convey to the viewer, through abstract shapes, my view of our natural world.
---
Judith Williams Tichansky – Kaffe Fasset Meets Fortuny in the Pumpkin Patch
In general, I have been working within the genre of still life using the patterns of fruit and fabric in a non- objective way.
Shooting my own photography is my way of drawing; exploring the light, shape and pattern of the surface or interior of a piece of fruit in a single moment of time. From this information I pick and choose or embellish the patterns to create a facsimile of realism on canvas.
I then try to relate systems of patterns in the fruit and fabric I choose. The fruit is both a realistic and non-objective element in that composition. Space may become ambiguous, both bendable and flat.
Anytime you use realism, narrative is its cousin. Although I have been trying to reduce that narrative element, this new series lends itself to introspection of life and death, one of the basic narratives in painting and literature.
---
Michael Tichansky – The Variant, the First Phase
The Variant, the First Phase is a piece based on a geometric fantasy of the COVID virus and its many mutations. I use a grid pattern that I have developed over decades based on a basic pattern that has been seen since the paleolithic era until today in science and art.
---
Doris Vasek – Morning Walk
My abstract works are about color and texture composition. The colors are made on the surface of panels or paper. Very little paint is ever mixed on my palette. Sometime, the most luscious colors appear in the tiniest areas. They can become inspiration for the whole piece. I love knowing that all of the colors I have ever applied will always be a part of each painting, even if they are deep down in the painting.
I invite the viewer to enjoy each painting from a distance and then come closer to find the little jewels of color and texture in some of the smallest places. The viewer may find a color or shape that is one of a kind, never to be repeated.
---
Steven J. Wright – Margaret Hunt Hill Bridge
My Grandfather was a carpenter, house builder, and cabinet maker. My Dad learned all these skills and handed them down to me. As a child, I grew up inventing things and ultimately making them. I loved puppets and ended up building a small puppet theater in the basement with an old bedspread as the curtain. My activities required my mother to have an endless supply of band aids and iodine … and I moved on to stitches and penicillin as I continued to experiment with construction projects.
For the past 20 years I have worked for companies that made exhibits for corporate conventions and museums. Work I have created is in both the Perot Museum (Dallas) and the Smithsonian Museum (Washington, D.C.).
My job was to program and operate CNC (Computer Numerical Control) machines. The artistic implications of what these types of machines can do is virtually limitless. and part of my job was to explore those limits. One of my most interesting programs was 2D and 3D engraving. I found that I could manipulate black and white photographs by turning them into bitmaps, which abstracted them, and then turn them into lines and shapes which I could cut on the machine. I made a number of samples engraved on clear 1/4″ Plexiglass.
The piece in this exhibit is of the already iconic Margaret Hunt Hill Bridge built in 2012. It spans the Trinity River next to downtown Dallas. When I first mounted the piece on the wall, I was amazed to see that, with proper lighting, the image of the bridge was actually created by the shadows of the engraving on the wall. And, as I walked closer, I saw the wave interference caused by the superimposition of the engraved lines and the shadowed lines … a visual perception more commonly known as a Moire effect.
I want to continue to explore how far I can go incorporating these interference patterns in my artwork.
---
Kay Wyne – The Bridge
Award-winning artist Kay Wyne, is passionate about painting. Bold brushstrokes, vibrant colors, and textural palette knife work captures a mood or moment in time in contemporary oil paintings on canvas.
Her expressive oil paintings are a personal exploration of color, line, shape, and texture. Inspiration and subject matter for Kay's painterly visions comes from nature and everyday life experiences.
Kay participates in exhibits and juried shows on the local, regional and national level. Her artwork has been published and featured in numerous magazines, including Dallas Business Journal, Western Art Collector, Southwest Art, American Art Collector, Plein Air, The Santa Fean, and Riding Magazine. She is a founding member of the Artworks Studio, located in Dallas where she paints in the studio with other professional artists.
---
Gordon Young – Nude in the Window
Growing up in a university town, Lincoln, Nebraska, I was fortunate, as a kid, to be able to attend Saturday morning art classes offered by the University. It would never have entered my head that art would be my life. After receiving a BFA from the University of Nebraska in 1967 and an MFA from Tulane University in New Orleans in 1969 I began a teaching career at the University of Texas in Commerce, Texas. I later was to take a position with the Dallas County Community College District where I would remain for the rest of my teaching career. Teaching was a wonderful experience keeping me intellectually and artistically stimulated.
My work from the start has always been figurative except in the 1980's when I briefly explored the possibilities of abstraction. At this time, "Night Soil Men", one of my abstract series of paintings was influenced by the Japanese writer Yukio Mishima and his childhood obsession with the night soil men. Another non-objective series was a group of larger paintings based on the lives of famous Italian castrati.
Later in the 1980's, I returned to the figure. I also began to insert photocopies into my paintings using the images as pattern or to introduce an image translated and transformed not by the artist's hand but by a machine.
It was, for me, a natural transition to go from using photocopied images to using computer generated images. With this technology I can enlarge a small collage or transform an image to serve my aesthetic needs. Working with the computer I began to create complex digital collage.
"I have found the definition of BEAUTY -my Beauty.
It is something ardent and sad, something a little vague, allowing for conjecture."
Baudelaire
The figurative constructions I create relate in a way to the psychological concept of the Thematic Apperception Test. I give the viewer clues and the viewer creates "the story" from those clues.
"One of the pleasantest things those of us who write or paint do is to have a daily miracle."
Gertrude Stein
Having made art for over 60 years I am thrilled, excited and amazed that I still experience a "daily miracle."