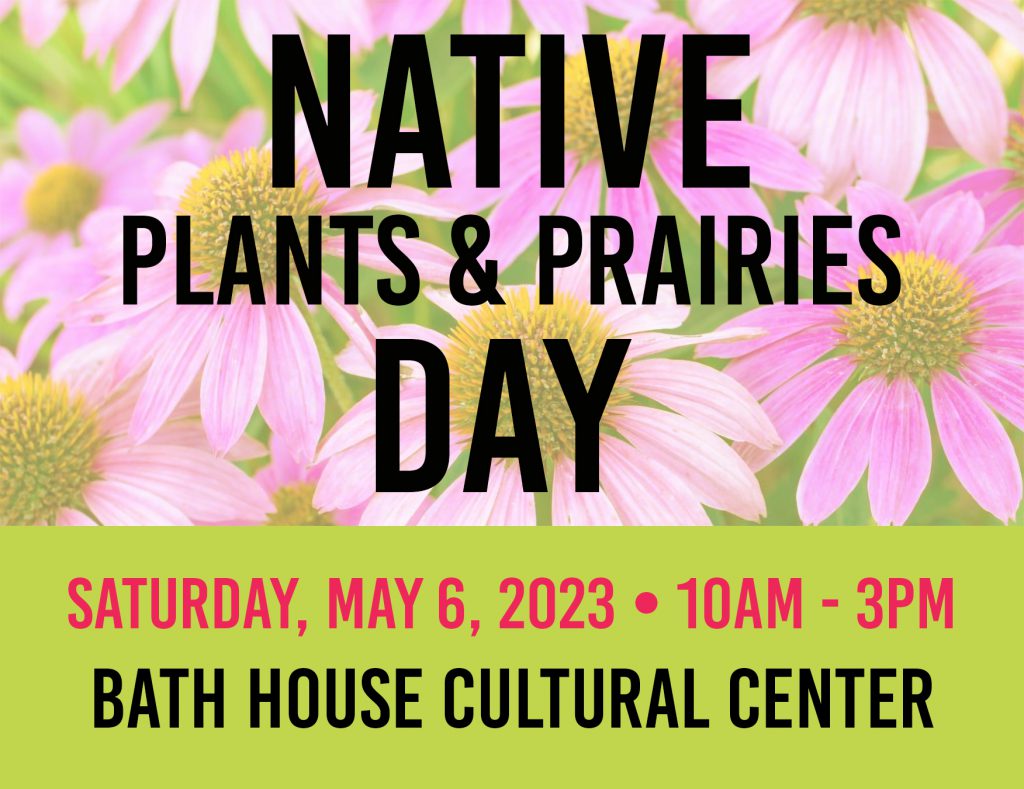 Saturday, May 6, 2023
Free and open to the public
Presented by the North Texas Master Naturalists, Native Plant Society of Texas, Dallas Chapter, and the Native Prairies Association of Texas, Blackland Prairie Chapter.
Join us on Saturday, May 6, from 10 am to 3 pm at the Bath House Cultural Center, at White Rock Lake, for a fun, free event for families to celebrate our Blackland prairies here in North Texas.
Throughout the day, the event will feature a wide range of speakers, exhibits, prairie tours, native plant sales, and activities for kids. Highlights include learning about the prairie flowers and insects, prairie photography and how to recreate the prairie at your home.
To see the full list of talks and tours, visit https://www.ntxnppd.org/.
Native Plants and Prairies Day highlights the importance and value of our North Texas prairies as habitat for insects, birds, and mammals, and as a vital natural resource. The Blackland prairie is unique to Texas and most of it has been destroyed by development. The ecoregion extends from the Red River to the Gulf Coast. According to the World Wildlife fund, less than 1% of the original Blackland prairie vegetation remains.