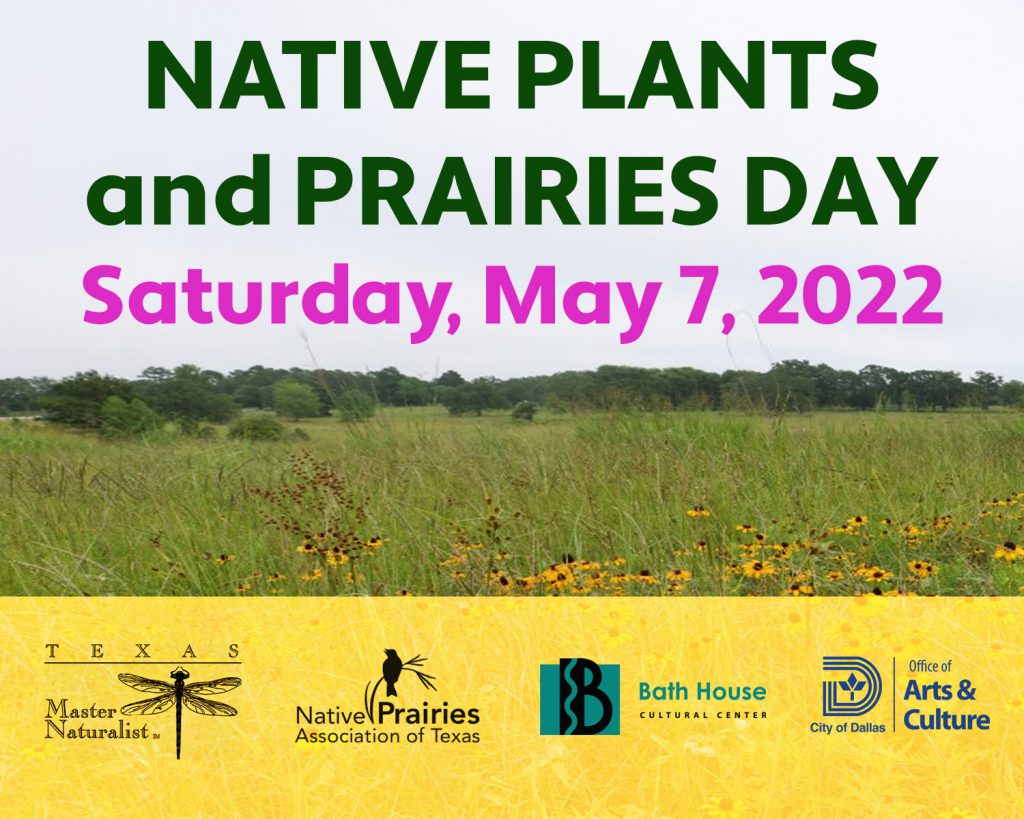 Saturday, May 7, 2022
10 AM to 3 PM
Native Plants and Prairies Day is a fun free event for families to celebrate our blackland prairies here in North Texas.   Enjoy lectures by our speakers, exhibits, tours, and kids' activities.
Native Plants and Prairies Day highlights the importance and value of our North Texas prairies as habitat for insects, birds, and mammals and as a vital natural resource.
Presented by Native Prairies Association of Texas and Texas Master Naturalist, North Texas Chapter.  Supported by the City of Dallas Office of Cultural Center through the Community Artists Program.
Visit https://ntxnppd.org for event details.