There is no charge to enter the Bath House; however, some events and performances may charge an admission fee. Please check ahead for possible fees.

Location and Hours
521 E. Lawther Dr.  Dallas, Texas 75218 • White Rock Lake

The Bath House Cultural Center is temporarily closed; however, the center will begin to present limited in-person socially-distanced art exhibitions in February 2021.  Check our home page regularly for schedule information and updates.
Directions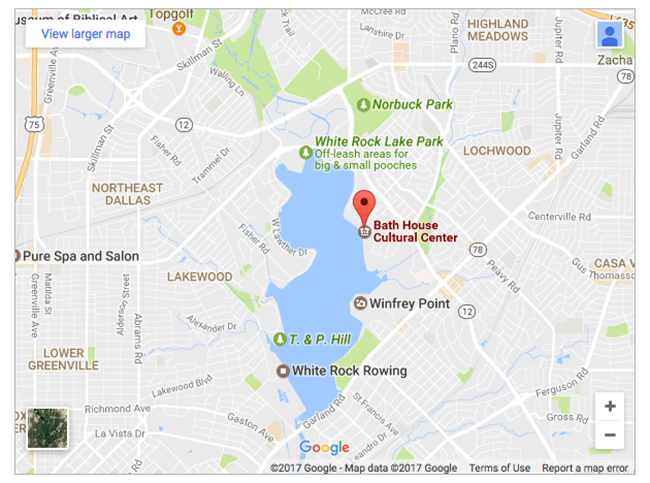 The Bath House Cultural Center is located on the eastern shore of White Rock Lake at the end of Northcliff Drive, off of Buckner Blvd. Transit to the Bath House via E. Lawther Drive is blocked off. Please access the center from Northcliff Drive off Buckner Blvd.